What Do I Need to Sell My Car?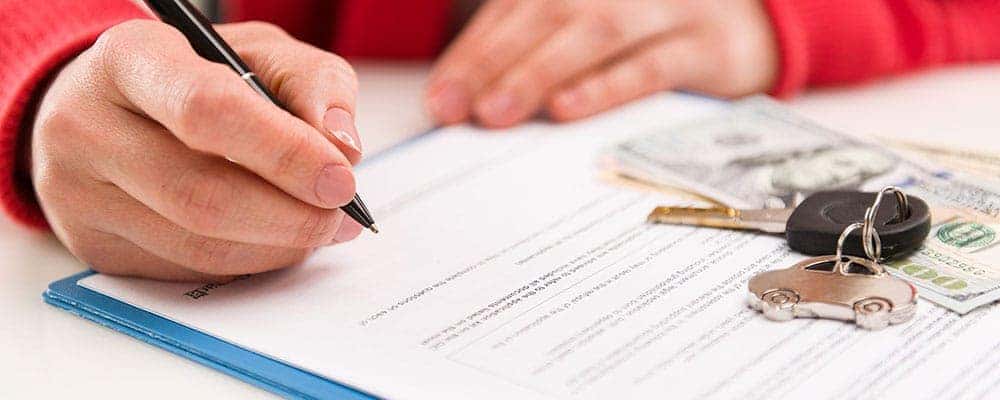 What paperwork do I need to sell my car? What other information do I need to provide? These are common questions when you're selling a car for the first time, especially if you're selling online or selling privately instead of through a dealership.
The Paperwork You Need to Sell Your Car
The first step to selling your car is putting together the following paperwork:
Title: You need to sign the title and pass it on to the new owner.
Maintenance Records: If you've kept them, great. If not, your dealership or mechanic can provide them.
Bill of Sale: This documents the terms and conditions of the sale, and releases you from certain liabilities.
Release of Liability: Keeps you from being liable for any damage after the vehicle is sold.
Warranty Documents: If the manufacturer's warranty or an extended warranty still applies, you need to pass them on.
As-Is Documentation: If the vehicle's warranties have expired, make it clear that the potential owner will assume all responsibility for repairs and damages.
When you choose to sell online, the process of drawing up this paperwork is streamlined for an easier selling process.
Vehicle Details to Provide When Selling Your Car
Whether selling privately or creating ads on eBay or Craigslist, you will be asked to provide the following details:
VIN (Vehicle Identification Number)
Year
Mileage
Make
Model
Exterior Color
Interior Color
You should also note any history of damage or accidents and let the buyer know if any accessories or aftermarket parts have been added.
The Photos of the Car you Want to Sell
Last but not least, you'll be expected to show potential buyers exactly what you're selling. Take at least 5 photos of the vehicle from each angle and from within the interior. Don't try to disguise any signs of damage — they'll just be picked up at a later date.
What Do I Need to Do When Selling My Car? Contact Us to Find Out More
If you're still unsure about how to sell your car, reach out to the experts at iBuy Cars and Trucks. We're always happy to talk you through our process or offer general car-selling advice and assistance.